Mixed Martial Arts Program
MMA-EFT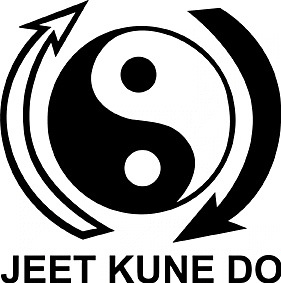 11 AM MON-FRI / 2 PM SAT
BURN FAT
BUILD LEAN, FUNCTIONAL MUSCLE
STRESS PROOF YOUR BODY AND MIND
SUPER CHARGE YOUR METABOLISM
IMPROVE YOUR BALANCE, CORE-STRENGTH AND ENDURANCE
This program is a unique blend of Brain Based training, Functional Movement Exercises and the Inosanto Blend of Filipino Boxing and JKD/Jun Fan Kickboxing concepts for a workout that will teach you how to get all the physical skills and physique of a pro fighter, without the bruises.
Jeet Kun Do or JKD, is the art developed by Sigung Bruce Lee and further developed by his best friend, training partner, and inheritor of the JKD system Guru Dan Inosanto
Kali is the umbrella term for the Indigenous arts of the Philippines
Swing Sticks and Kick Punch Knee and Elbow your way to a fighter's physique
Learn how "Flex Dieting" can supercharge your metabolism and your results.
Find out how to use targeted dynamic joint mobility to "hit reset" on your nervous system.
Do all of this for less than the cost of lunch.
This class teaches the basics of
Footwork
Basic strikes and defenses
Conditioning for core strength and cardio
You will swing sticks, kick, punch, elbow, and knee your way to a stronger, faster, more coordinated and confident you.
Please bring your own training gear if you have it (sticks,training daggers, gloves) and clothes that are loose and comfortable to exercise in.
Please bring reusable water bottles.
PLEASE CHOOSE THE BEST PROGRAM FOR YOU
3 DAYS A WEEK (89) UNLIMITED (149)